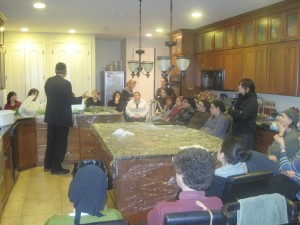 The Friedman Kollel of Metropolitan Washington presents
The Kosher Kitchen 201- Beyond the Basics
A free 6-part refresher series for women in the complex world of kashrus.
Different topics will be discussed each week, with time for questions.
The series will take place at the
Jewish Family Center (18318 Georgia Avenue, Olney) at 7:45 p.m.
Rabbi Shlomo Weitz of the Friedman Kollel will be giving the next class tonight, February 1st, entitled "The Shabbos Kitchen", which will be presented in two parts. The first one will explore the laws of cooking and food preparation on Shabbos.